Canyon Ridge Boys Soccer
Hang on for a minute...we're trying to find some more stories you might like.
Canyon Ridge had a great game against Jerome on Wednesday, September 18th,  winning 4-0 and making a statement in the win. Canyon Ridge scored an early goal, but Jerome was still very much in the game and evenly matched until late in the first half. Canyon Ridge's varsity team went off in a flurry of goals, scoring 3 in as many minutes. Jerome looked overwhelmed and outmatched for that brief period of time where the Riverhawks absolutely dominated and scored a goal, another goal, and another back to back to back. Canyon Ridge coach Corey Farnsworth said about this stretch, "Those three minutes were a culmination of perfect execution tactically, a team commitment to defending and a trust factor that led to us capitalizing on Jerome at just the right time." In the second half, the teams looked to be evenly matched again, but Jerome couldn't get another goal to make the score a little closer, and they were clearly frustrated with the outcome. The Riverhawk defense had a great day stifling the Tiger attack, and Eli Cook, the starting goalie for the Hawks, kept a clean slate in this game. Coach Farnsworth named the defensive line the MVPs of the game, stating, " We are a defensive minded team first. So our MVP I would say was our fullback line. They did a great job of preventing Jerome's attack and spurring us forward in the attack!" The captains for the game were Jose Tapia, Michael DeLaTorre and Ali Abdulhadi. Coach Farnsworth summed up the game with, " Our team played very well. Our season is a process that prepares for the district tournament and state. This game was an important time for us to show the hard work we've been putting in." Overall, it was a great game for the Canyon Ridge offense, and a great day for the defense, in a dominant win for the Canyon Ridge men's soccer team.
About the Writer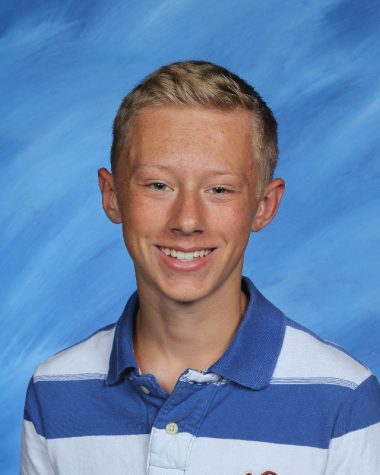 Carter Powell, Staff Writer