Seve Isaacs
December 2, 2019 • No Comments
On November 23rd CRHS participated in District Drama Competition. Overall CRHS came in 4th place! Here are the individual results: Placers: The following students placed in the top 3 in their individual...
December 18, 2019 • No Comments
This season at The Orpheum, A Christmas Story has been showing. I watched it on the fifthteenth with my little one and as usual it ended happily and with a lesson taught from journeys and memories as the...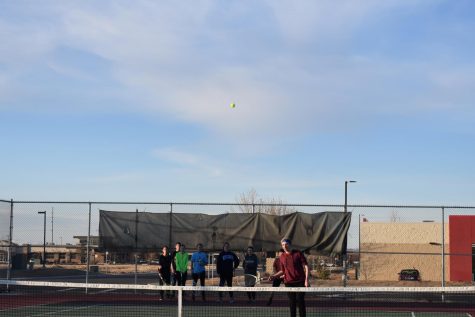 Maycee Knowlton, Sports Editor
March 11, 2020 • No Comments
Spring sports have started again! That means Softball, Baseball, Tennis, and Track! We're gonna focus on tennis right now! Tennis isn't the most popular sport. Even if it isn't, it is still a really...
Matthew Thatcher, Staff Writer
January 21, 2020
Trix has been in America since 1954, and their main slogan has been "Silly rabbit, Trix are for kids." But what if the parents want to eat some too, huh? Trix tells them...
Matthew Thatcher, Staff Writer
January 21, 2020
Skinny jeans. It's a modern bell-bottom. They are so successful that even little teenagers started wearing them. Women using them, I consider okay, I guess, because they...
January 21, 2020
Shelby Geiger Kicking Around Dropping Out
January 21, 2020
January 21, 2020
Sorry, there are no polls available at the moment.