TRR EDITORIAL: Your school newspaper is entered in competitions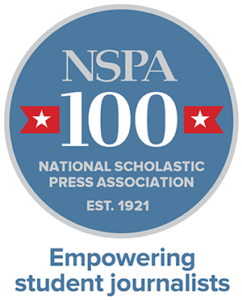 The Riverhawk Review is participating in the National Scholastic Press Association's competition for online newspapers, which provides us with a great opportunity for recognition. We are competing against about 150 schools nationwide, and the competition spans throughout the school year and into the judging in February, so throughout the school year, the Riverhawk Review works on posting valuable content to the website, updating its theme, and making overall improvements. Our team is dedicated to improving the website and content quality and is looking forward to the judging in February. 
The NSPA includes over 1,350 members of student journalists and scholastic journalism advisers from around the nation. The NSPA connects advisors, students, and professors through national events and competitions that work to advance journalism and media. We are proud members of the NSPA.