CRHS wins Iron War back-to-back
Canyon Ridge High School has won its second win in a row at the District Four Iron War. This winning streak has been ongoing  since the inception of the Iron War in the summer of 2021.
The Iron War is a powerlifting competition that began in 2021 and has contestants from all high schools in the district 4 area. Some of these schools include Jerome, Twin Falls, Canyon Ridge, Kimberly, and more.
Most of Canyon Ridge's success can be attributed to the strength and conditioning programs here at Canyon Ridge. The type of training that takes place is extremely effective, and serves more than just one purpose.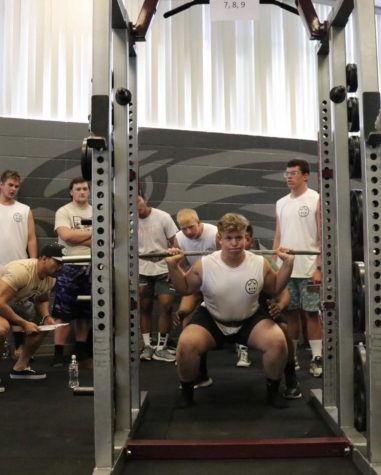 "Part of what is crazy about our Iron War success is that we did not [specifically] train for [the Iron Wars] at all. We have purely trained to increase general strength, and physical health. We train to be strong and strong for the specific demands of the sport season we are in," said Strength and Conditioning coach, Justin Burch
This training has especially helped one of the contestants that participated in the most recent Iron War last summer. Loyalson Pokhrel, a current junior, was the overall highest lifter for the 145 pound weight class.
"The training has been very difficult, I have trained for a year almost everyday for this event. I am very happy with my result and cannot wait for next year," said Pokhrel.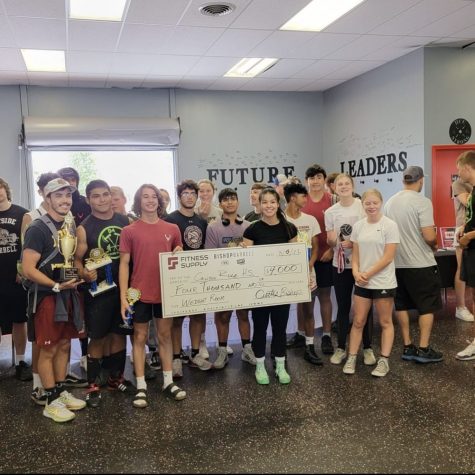 The Iron War winning streak has benefitted the school with the rewards of the competition.
"The wins have [provided] an awesome reward in new and additional equipment to use in the weight room and for sports performance. We have expanded and built one of the best weight rooms in the state of Idaho… We have won $8000 total in store credit through a company called Fitness Supply," stated Coach Burch.