The only female OBGYN at St. Luke's in Twin: Dr. Mills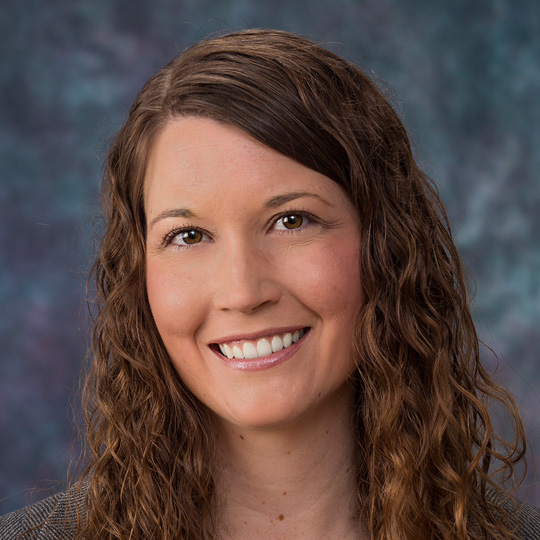 St. Luke's hosts only one female OBGYN, a primary care provider or physician who specializes in women and their babies in pregnancy and childbirth, in their roster of staff out of six OBGYN's.
OB refers to obstetrics or obstetrician, GYN refers to gynecology or gynecologist; these doctors specifically cater to treating female reproductive conditions. OBYGN's serve women from puberty through menopause; this can include delivering babies, performing major surgeries, prenatal care, and much more. 
Although Twin Falls offers other women's health providers, family med docs, and midwives, St. Luke's holds the only OBGYN group in town, and Dr. Mills is the only female who practices with the group. Dr. Mills is responsible for all laboring patients, emergency room consults, and clinic patients, with the help and support from other physicians in the clinic. Being the only female in the group does come with challenges, though. 
"I get a lot of requests; it's kind of tough sometimes…I [have] learned that I had to start by saying no for my own rest and staying balanced and not burning out," Dr. Mills explained.
Since Dr. Mills is the only female practicing with St. Luke's group, many women, especially if they have had bad experiences in the past, along with a string of other factors, tend to gravitate toward a female provider. This can make it hard on Dr. Mills to set boundaries, such as not coming in for a delivery on her day off, because she wants to help all patients that need her. 
Potential patient overload is not the only challenge Dr. Mills faces, though, "I think [medical practicing] can be challenging, and in this area perceptions sometimes of female roles are different from what I grew up with because I grew up here," said Dr. Mills. 
Dr. Mills explained that some people are not used to seeing women in a leadership role and in a place of power which could be uncomfortable or unusual for the people seeing more and more women in leadership positions, but for Dr. Mills, it has felt nothing but natural. 
Dr. Mills has run into some individuals whose views on authority are "defaultly" male, making it harder for them to accept female leadership, which correlates to them not treating her like they would a male provider. Dr. Mills says though that male providers can experience the same situations, where they are not treated like a female physician would be treated. Perhaps the patient has an experience with a male provider that makes them wary of seeing another male provider, the patient prefers to see a female provider due to their uncomfortability with male providers, or the patient believes a female provider can better serve them because they are also a woman. Providers experience sexism on both sides. 
Dr. Mills states though, "I'm glad to be here…My dad said just go where you're most needed and I felt like that was here [in Twin] because I think it is important to have both male and female OBGYN providers." 
Over the last year, Dr. Mills has been head of the OB department; this work includes generating new ways of executing jobs and practices, addressing any concerns that come up in the group and with protocols, and implementing changes that the hospital system is experiencing; Dr. Mills performs these jobs on top of her general medical practice. 
St. Luke's has able and appreciable doctors already that are community-committed and minded. Still, Dr. Mills' hope is that St. Luke's can recruit more female physicians to find a better balance in medicine, especially in St. Luke's OBGYN group. 
"I think there is room for improvement when it comes to recruiting more female physicians, but I don't know what's been done in the area to actually accomplish that goal. I think it's something that we should be looking at though," explained Dr. Mills.
Many new doctors who wish to go into OB care are hesitant, though, due to women's healthcare being highly politicized and the fact that it gets overrun much more than other areas in healthcare.
Dr. Mills states, "There are a lot of OBGYN providers who don't want to come practice here because they don't want to face a felony to provide healthcare, so I wish that's something more people understood that by making health a political issue you're unintentionally creating a kind of healthcare area where people don't want to practice." 
 There is not much legislation regulating men's health care, geriatric care, or pediatric care; yet there is a lot of legislation regulating women's health care, which makes it trickier to navigate. 
Dr. Mills says, "My goal is individualizing care and giving each person the best care as possible, so I try to approach things collectively and tell [my patients] [their] options and have [them] choose what [they] want to do, and I try to remain neutral and judgment-free…I think it's [women's healthcare] individual, and that it's important, and unfortunately, we could do better as far as coverage of maternity care and contraception and women's health services." 
Dr. Mills hopes that as she continues to practice in healthcare, physicians will be given more freedom to help women in ways they need instead of being continually restricted and unable to provide all necessary healthcare.  
The situation of women not being given choices "has been a struggle for Idaho, I think, unfortunately, moving forward with some of the legislature that's been passed."
Dr. Mills also feels that if a procedure is dangerous, high risk, or if she doesn't feel comfortable doing what the patient needs, she is more than willing to refer the patient somewhere else. 
She would love to see more women in traditionally male roles, especially in medicine, and thinks that there is a need for more female providers everywhere.
Dr. Mills assures that St. Luke's has been welcoming, helpful, and receptive to her, and she hopes to continue practicing here for much longer. 
St. Luke's has hired another male OBGYN who will start in the fall, and the hospital is intending to hire another female OBGYN.